Happy New year and yet another 5k race to keep my skills somewhat active with.
This one was a fun 5K put on by Lifetime Fitness in Roseville. Lots of nice shots with only a few posted here. If you ran in this race let me know you bib number and I would be happy to see what I have to give you for non-commercial use. Also if you want the image without the watermarks let me know. I'm happy to give higher resolution image for non-commercial use.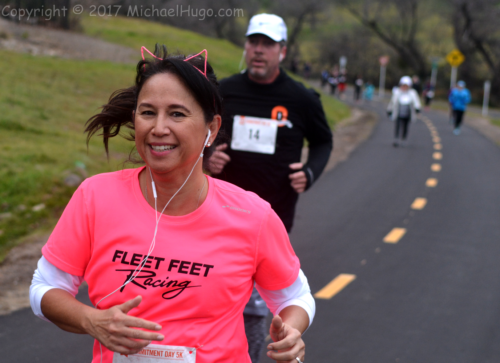 TAMARA STOLAROW and MATT BARBOUR
As usual I went out to shoot The California International Marathon today. As usual it was a great event.
Went out to catch a few photos of the Roseville Turkey trot. Here are just a couple of the many images captured.
Had some fun time this morning on a private shoot and using a new camera.  The old camera is starting  to show some age after 29,000 shots taken on it.
Comments Off

on Protected: Private Photo Shot in Carmichael
Comments Off

on Portland Pilots vs. Davis Aggies
It has it been a while since the last time I updated this blog. It isn't that I haven't shot anything, it is just that I haven't taken the time update this site.
So with that introduction, as usual I went and tried my had at the Tour of California this year.
Really should take the time to figure out who the riders are.
Comments Off

on 2015 Tour of California
Went out on a last Sunday and shot the California International Marathon (CIM).  This is the  first time I actually managed to make it even though I've thought about the last few years.  I don't think I captured anything overly special.  I find taking pictures of folks running and managing to capture the true emotions is more challenging than other sports.
I'm not sure how I missed the lead men runners but here is the winner and 5th place finisher for the women.  7 minutes separated them at the finish but they were running together at the 11 mile mark.  Rebecca Wade (16) won the race with a time of 02:30:38.  The  other runners that I'm able to identify are:  Rob Nachtwey (in blue 5918) with a time of 02:35:32;  Trevor Feeney (Black left 2720) with a time of  02:32:47.
There are pace setters for most of the 5 minute intervals.  Around the pace setters are a larger group of runners.  Here Rick Santos is setting the pace.  His finish time was 03:54:47.  My guess is that his arm was probably just as tired as his legs after holding up that sign for 26.2 miles.
I move to the finish line for a bit and caught this fun image of Tina Hsieh.  Rather impressive to still have enough energy after 26 miles to smile bright and show the inner hulk. Her finish time was 04:53:12.
Comments Off

on 2013 California International Marathon (CIM)
I went out and a shot the 2013 Mustard Seed Spin.  This bike ride benefits the Mustard Seed School which is part of Loaves and Fishes.  This was the 9th annual ride but the first ride I actually managed to make it out to see.  I was impressed at how well run it is.  If you live in the Sacramento area and have young kids I suggest you check out the  ride http://www.mustardseedspin.org/
Comments Off

on Muster Seed Spin 2013
Dad's 80th.
Password is the same as it was with Mom's
Comments Off

on Protected: Dad's 80th
Well….Since I live in California it is only fitting that I get around to actually post a photo of the Golden Gate Bridge.   This one was taken on a recent visit to the "City" from just a few feet down the trail from the old Fort Scott: Battery Crosby.  I have tweaked the contrast of the image up a bit but tried to keep the colors true.
Comments Off

on Golden Gate Bridge